Domestic Helper-Superhero for Common Man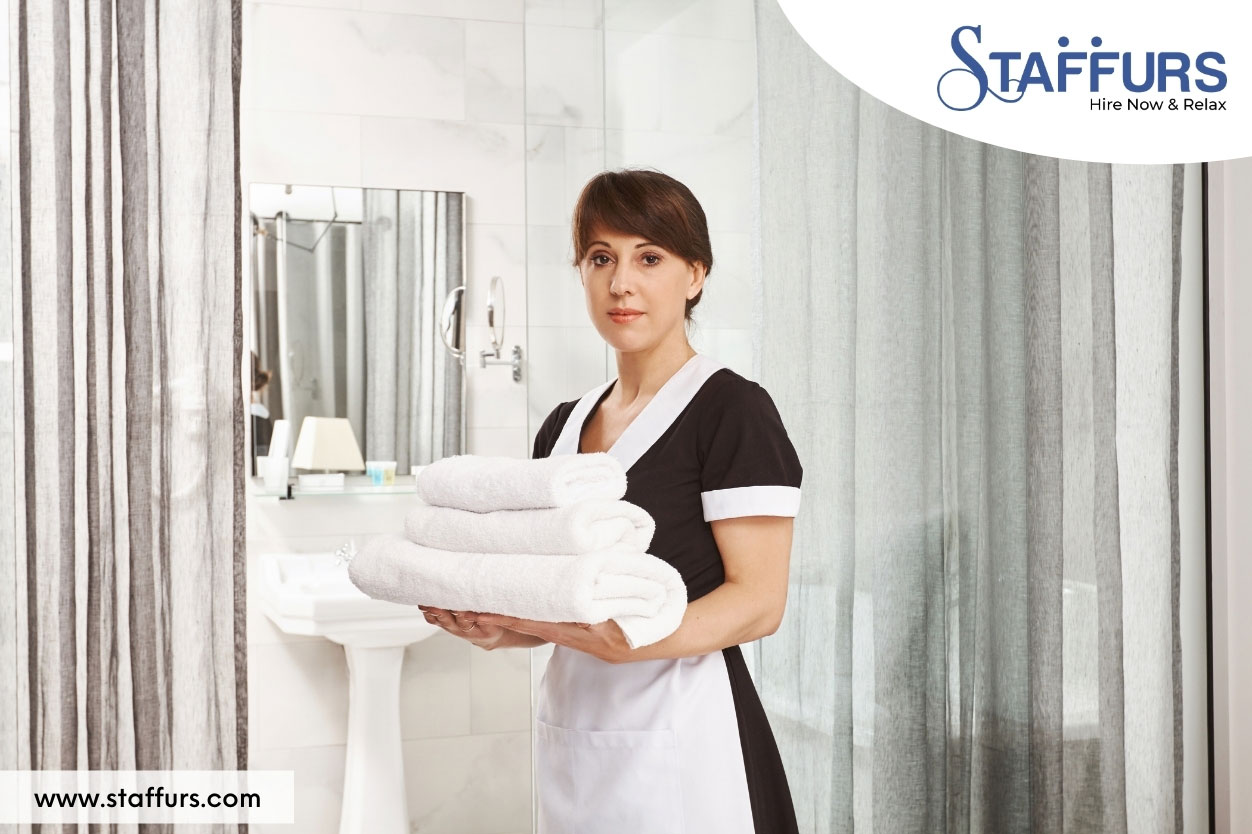 Everyone needs help to run the house smoothly. This help often comes from your family and friends. But when you need someone to help you with the daily household chores, why not consider hiring skilled domestic helpers? A skilled household employee provides support during tiring times and hence, is a valuable addition to an already busy life that one leads.
Hiring household help de-stresses and gives you time from your busy schedule to do things that you love, with the people you love. You no longer must juggle between work and home if you have an extra pair of hands at your rescue..
However, hiring domestic helpers and maids is more complicated than hiring help for an office. The hired domestic staff connect and remain in the same surrounding as your loved ones and hence, it is a matter of concern. It is important to have done a thorough background check, a health check while being assured that you will get the professional assistance that you need. After all, you don't want to be stressing for explaining the daily household tasks!.
Before hiring a domestic staff, one can prepare a checklist of tasks that they need help with. For illustrative purposes, tasks can include:
1)Regular dusting, sweeping, and mopping of floors and counters
2)Cleaning the kitchen and clearing out the trash
3)Washing, drying, and ironing the laundry
4)Preparing healthy, delicious meals for the family
5)Grocery shopping
6)Helping with child and elderly care
7)Handling school drop-offs and pick-ups
8)Help during hospitalisation or other emergencies and after care
Depending on the list of tasks, you may hire a part-time or a full-time maid, or even a live-in helper. After all, it is all done for some ease and comfort of the family.
Part-time domestic helpers work for 1-2 hours and can be scheduled to work either in the mornings or in the evenings, while full-time domestic helpers work for around 8-10 hours per day. Live-in domestic helps stay with the family for 24 hours and are helpful with tasks that require constant care, as for instance taking care of children and the elderly.
In India, we often ask our neighbours and friends for references when we are in need to hire domestic help. While we trust our neighbours and friends, references alone are not enough to determine if the hired help is trustworthy. Another issue that usually plagues 'referred maids' is their irregular timings and lack of oversight. This usually ends up being a headache for the family. Often one ends up in a constant strife with the maid with respect to leaves and pay, unannounced time off from work and irregular schedule.
Retaining and hiring domestic helpers can be a complicated affair. But it shouldn't have to be that way. At Staffurs, we've got you covered. We are happy to present a platform where the domestic helpers who are dependable, efficient, and skilled, can connect with their prospective employers at a click.
Let us see how a domestic helper saved the day for a new mother. Life is full of unexpected surprises and sometimes, these surprises come with an extra baggage that needs additional help. Just like it did for Meena, a new mother, who found that hiring a full-time, reliable, skilled household employee helped her through a tight spot:
Meena was expecting a baby and was unprepared for delivery as it was her first child. However, when she had to be rushed to the nearest hospital before the due date, the entire family panicked. She managed to safely deliver a baby, although premature.
Unexpected hospitalization for 15 days due to Meena's delivery delayed the family's plan to shift to a new house. As a result, they decided to fumigate and clean the same house and welcome the baby.
With Meena in the hospital with a new preemie baby, someone had to take over the cleaning work. Thankfully, the domestic helper, Rekha, stepped into the shoes left behind and took over the tasks to get the house fumigated and cleaned for the new bundle of joy that was soon to come home. She coordinated the effective cleaning and pest control to timely control the infestation
It was admirable when Rekha took over the work at home while Meena was hospitalized. She managed cleaning the dishes, folding the laundry, clearing out the trash, and even cooking healthy and delicious meals for the family without any special instructions from the members.
After getting home, Meena needed to divide her attention between her hectic work schedule and an adorable baby who needed constant care and attention. With her attention divided between two important parts of her life, her domestic chores could have suffered. Had Rekha not stepped in, there would be dirty dishes littering the countertop, overflowing garbage bins, laundry strewn all over the couch, and delayed pest control which could lead to severe infestation. Such simple issues may have caused additional stress and would be overwhelming for anyone. .
However, Rekha not only gave Meena the additional support she needed but also went above and beyond to help the family. Rekha also lent a hand for baby-chores. She had become a part of the family and she did live up to the responsibilities of the family member. She took initiative and ensured that everything was done keeping at heart the best interest of the family.
As we see, Meena would have found it difficult to manage household chores and care for the baby without hiring domestic help for an entire day. Indeed, Rekha was the superhero who saved the day!
Did you relate to Meena's story? What are you waiting for? Let your fears take a back seat and check out the services offered by skilled helpers through our hiring section tab. If you need comfort and peace, hiring a domestic helper through Staffurs is one of the best decisions you can take.
Mar 10th , 2021 by Staffurs-Desk